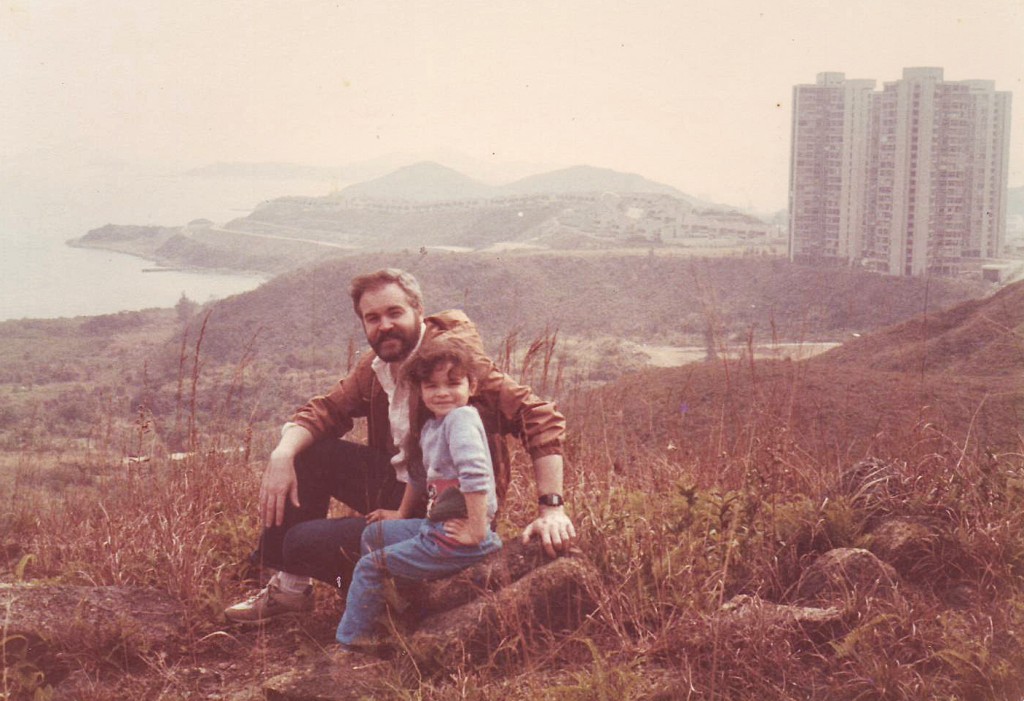 It's Father's day on Sunday! Have you remembered to send a card?  This pic is of me and my pops, waaaaay back in that fuzzy little decade called the 80s.  I think we must have been going for a walk in the hills around Hong Kong.  My dad used to rock a beard, didn't he?!   And yes, I was a little monster of a poseur when I was little. Photographers amongst you will appreciate the chin-to-shoulder thing I got going on.  Sue Bryce eat your heart out ;)
This week I've been in France. Pottering about in between thunderstorms, doing a little bit of restorative gardening when the weather was good and, and when the weather was bad, editing and googling "Vitamin D deficiency symptoms".  My biggest sadness was the camera-shaped hole in my week.  Thanks to Ryainair and their extortionate luggage charges I didn't feel like I could wanted to afford the £100 it would have cost me to check in baggage (making space in my handheld for my gear).  I really regretted it though. A pox on you Ryanair, for forcing us to make such impossible choices.
// ONE FOR THE COLOURIFIC //
This washi tape Happy Keyboard by Minifanfan has given me much joy.  I love washi tape.
// ONE FOR THE STEREO //
I don't really have a clue about what's happening in the world of music, but the other day on Spotify I stumbled on to a random stranger's playlist and discovered Polica. Apparently it's all over the radio at the moment.  Maybe I should listen to the radio.
// ONE FOR RUSTIC CHIC BRIDES //
Isn't this woodsy rustic wedding on Green Wedding Shoes a beaut? Socks. Charmed. Right. Off.  Love the darkness  and richness of it.
// ONE FOR THE CONTEMPLATIVE //
I was really moved by photographer Magdalena Sole's collection documenting the aftermath of the Japanese tsunami.  No dramatic photos here, just images of quiet, surreal devastation. I would say it was beautiful but it somehow seems wrong.