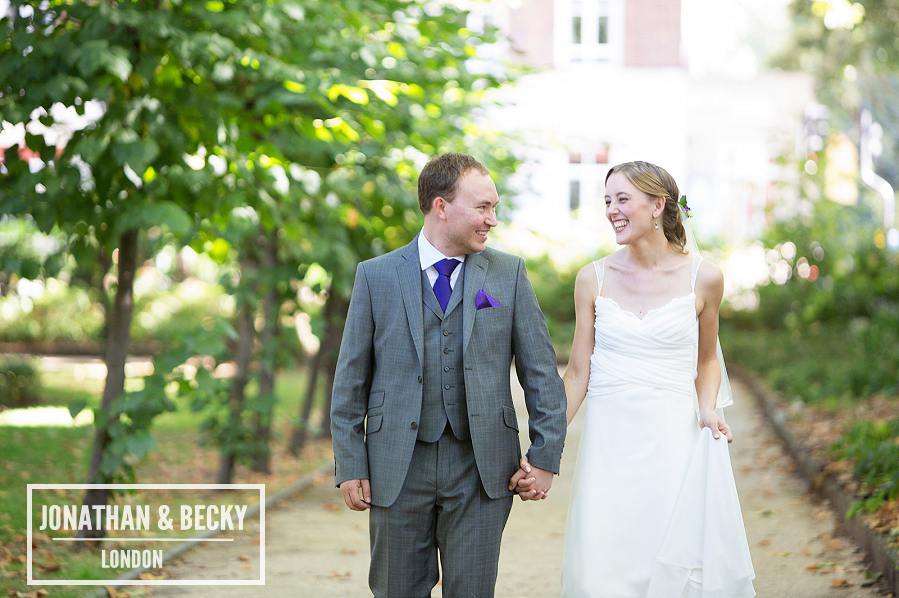 I think if I had to pick one word to describe Becky and Jonathan's wedding, it would be joyful.    Becky's amazing smile as she pulled up in front of the church; the chorus of voices during the ceremony that was so beautiful I had to take a breath; Jonathan's face every time he looked at his new wife.  Joyful.
I turned up to the flat to catch Becky's bridal prep amongst a flurry of activity. There's always a flurry of activity but this was extra fun as it was mainly conducted in Portugese.  Becky grew up in Brazil (me? jealous?! not much…) and in fact Jonathan's now moved out there too.  The beautiful dress, and all the bridesmaid's dresses, were made by Becky's mum.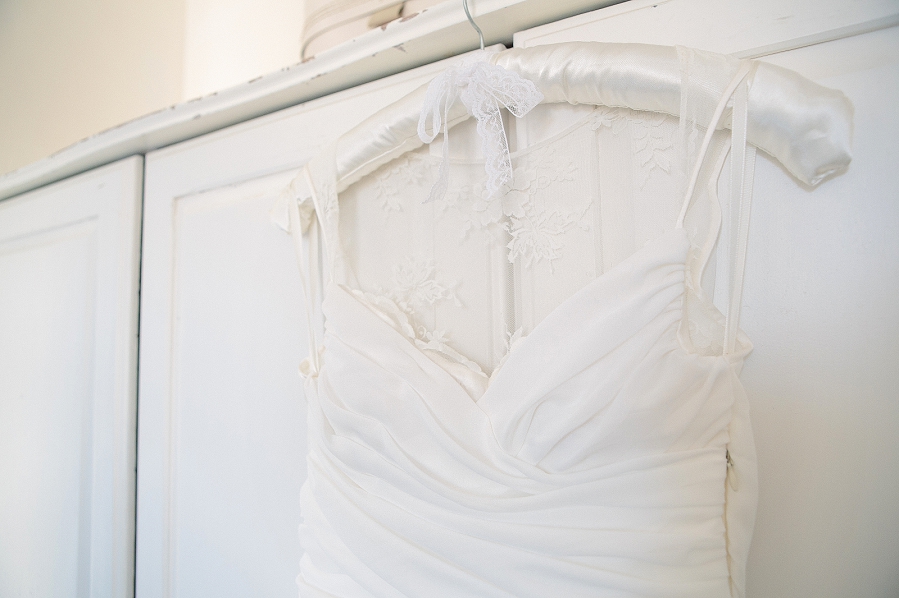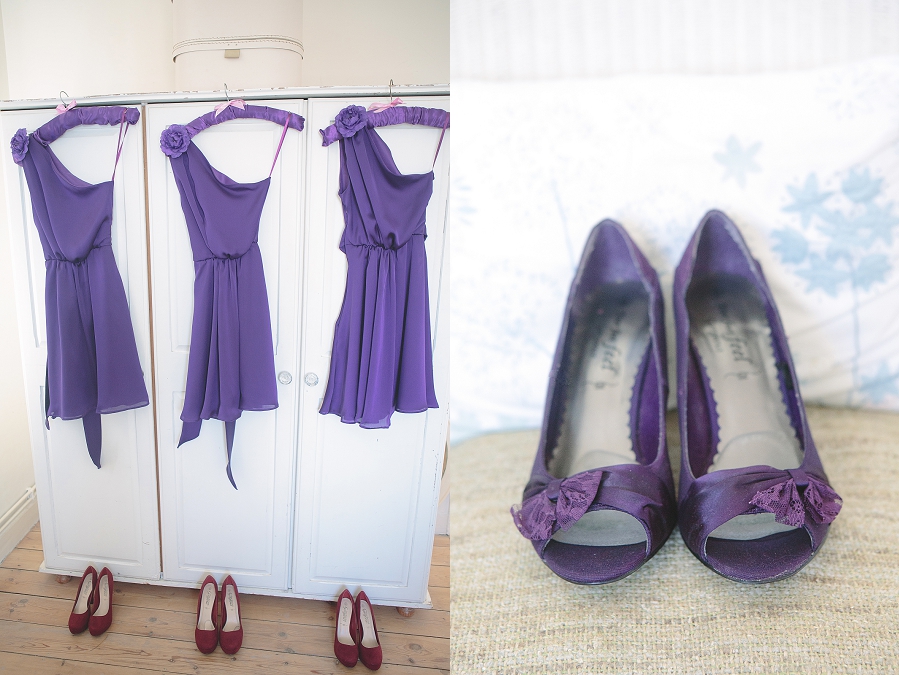 The ceremony took place in the Swiss Church in Covent Garden, right in the heart of London.  Despite passing its doors many times on my way to Fopp I'd never even noticed it before.  What an incredible church though.  Bright, white, minimalist.  I wonder if it's partly because Jonathan's a photographer himself (and a brilliant one at that), that he subconsciously chose such a venue of pure light.






And the voices.  I loved the voices.

















The reception was at the Fine Line in Monument, right in the heart of London.  I love it when a couple choose non-traditional wedding venues like this.  The atmosphere was just so relaxed and unstuffy, and the food was brilliant.  Becky and Jonathan decorated it subtly with hues of purple and it worked beautifully.


















Thanks so much to Cristina Rossi for seconding.  And muito obrigada (did I get that right?) to Jonathan and Becky for letting me capture such a joyful occasion.  I just know you guys are going to have the most wonderful life together.  And don't forget to send some sunshine our way now and again!