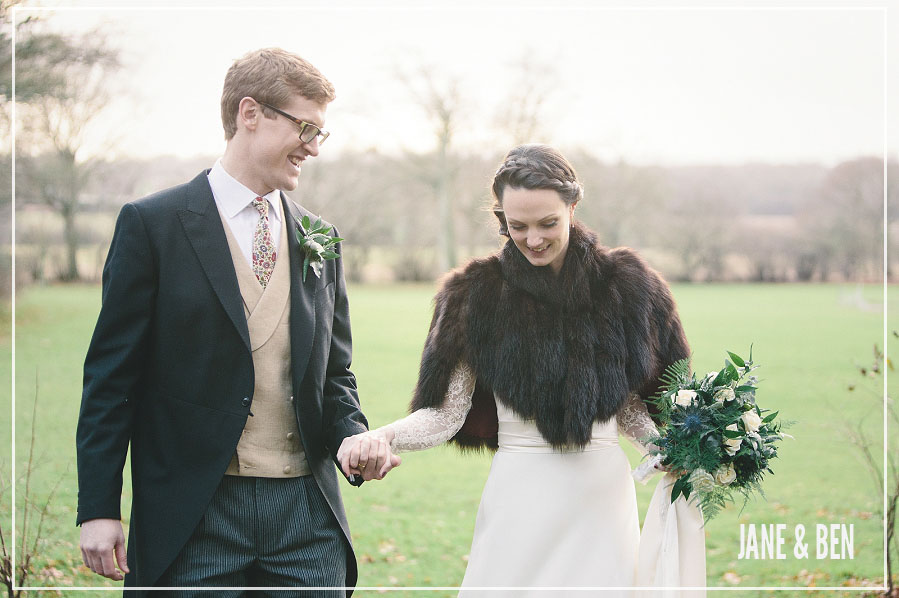 When I first sat down with Jane and Ben in a bar in South East London, and they told me of their wedding plans – a tipi, in December – I have to admit, I wasn't quite sure how it would work out.  December weddings are dark at the best of times, and though we photographers have the equipment to cope with it, the lack of light does come with it's own set of challenges.  So throw in a candlelit 5-tipi construction on a weekend that barely saw a break in the rain, and things had the potential to get a little bit interesting.
And yes, it was dark. And yes, it was raining. And yes, the tipi was slowly starting to sink into the ground.  But I needn't have worried, because it was beautiful. Cosy, joyful, fun and so, so beautiful.

A big thank you to Cristina Rossi for seconding on this one, and a massive THANK YOU to Jane and Ben for the most wonderful day.  It was immense.