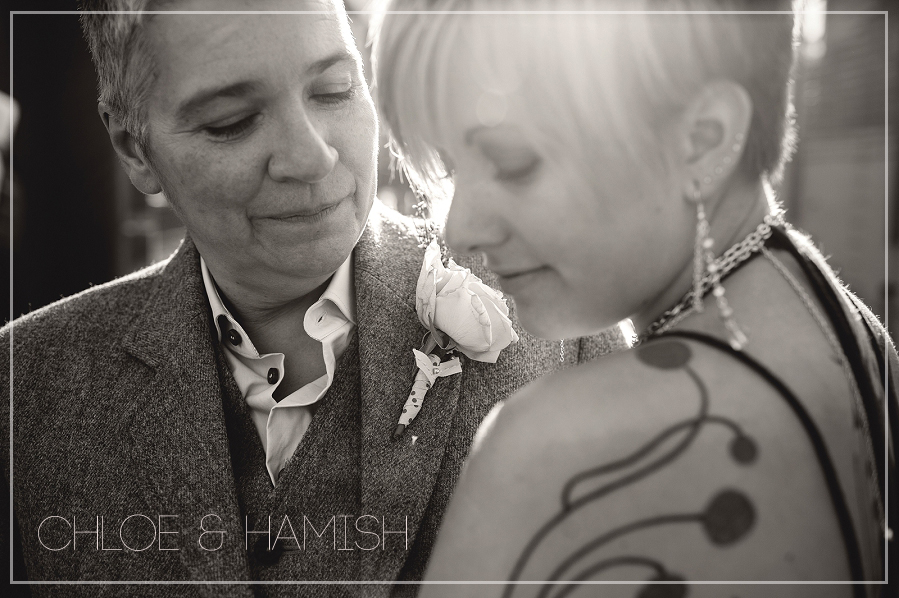 I don't even really know where to begin with this wedding. :)  Yes, Chloe and Hamish wore incredible outfits. And yes, 6 St Chads looked fab. And yes, there were lots of brilliant, funny, personal details.  But I bet my bottom dollar that the first thing you notice, before you see any of that,  is the complete and utter joy. The celebration.  The laughter.  The tears.  It was infectious, and it was beautiful.
No, it wasn't your average wedding.  There was no white dress, and Chloe & Hamish's first dance was a choreographed Kate Bush extravaganza which involved a dozen guests and a few roly poly's. There was even a guest dressed up as a fluffy white cat.  It was brilliant, and irreverent, and joyful and I left with my jaw aching from smiling all day.
Chloe & Hamish are so completely in love, and Chloe & Hamish are also so well loved by those who know them.  It was such a privilege to be part of this.  Thank you both SO much for having me along to your day, you both are just the best.  Also big thanks to Lisa Brown for stepping in to second at the last minute, you were brilliant.