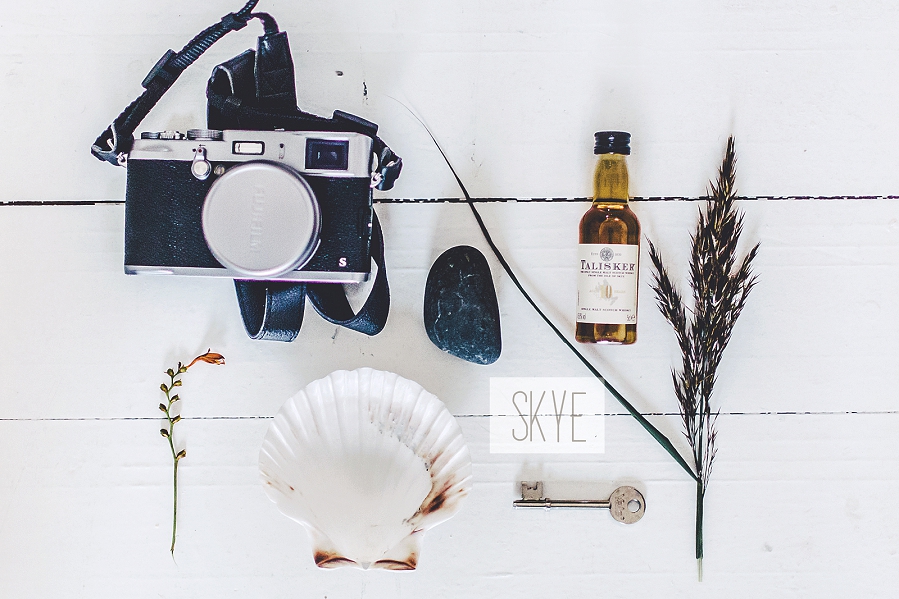 London is a brilliant place, but sometimes you've just got to bolt for the hills; to find some fresh air, dip a toe, walk in the mud, chase the wind… all that.
Lots of love to my two beautiful friends, Caro and Shell who adventured round a blustery Isle of Skye with me in a brave little Fiat 500.  Being wedding photographers themselves, there were a total of 5 cameras between us (and a teeny tiny tripod). In a bid to keep things simple, these were all taken with my 5D Markiii and only one lens, as well as the new love of my life, my small but very effective Fuji x100s.  The little guy is a ninja.  A beautiful little ninja.
We met some hearty souls along the way including a ukelele-playing hitchiker, a sea captain with the most beautiful love story, and the friendliest oysterman you'll ever chance upon.  Shout outs at the bottom of the post to places, people and small businesses who made our trip five star – there are lots of them, and if you ever head to that part of the world, they'll make you feel very welcome.  Skye itself is the most magical and perfect place you could ever hope to set your eyes on. If you want your heart stolen, you know where to go.
Same again next year?
And finally, here's a photo of me and Caro taken by Shell proving conclusively that I wear ridiculous Christmas reindeer jumpers in Autumn.

We slept, cooked and drank buckets of tea here: https://www.facebook.com/NumberOneCarbost
We guzzled oysters and bought venison from here:  http://www.skyeoysterman.co.uk/
We had a bevvie or two and listened to live music here:  http://www.theoldinnskye.co.uk/
We ferried out to sea and watched eagles and seals with: https://www.facebook.com/wildskyeboattrips
We left with very happy tummies from: http://www.oldschoolrestaurant.co.uk/