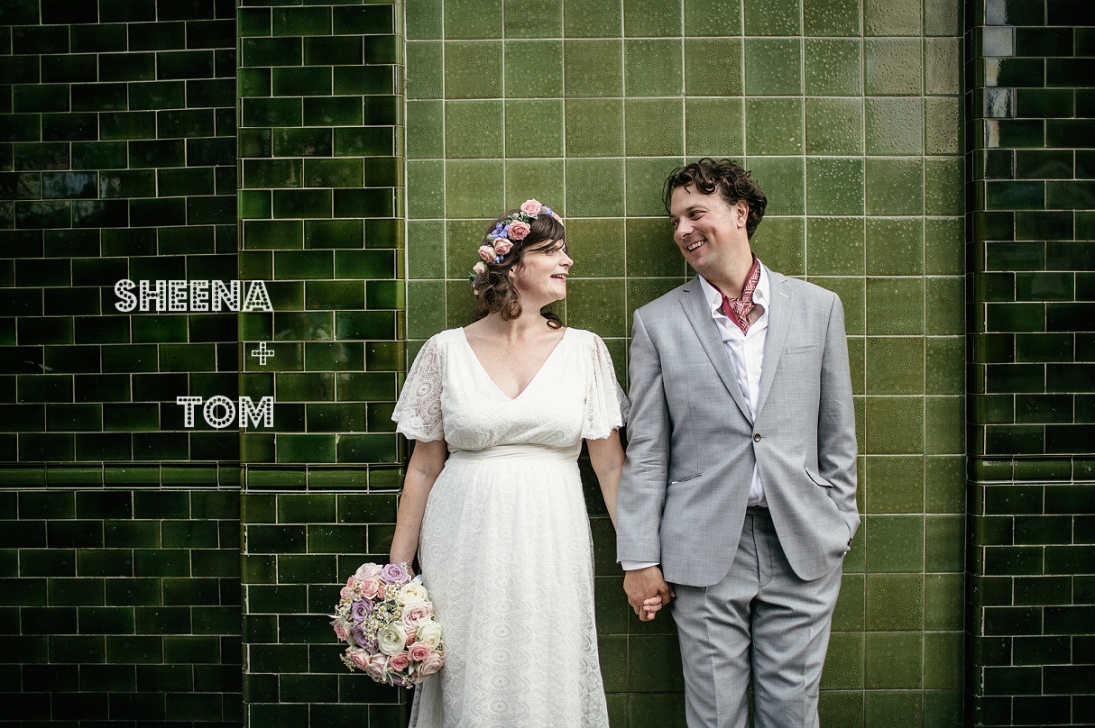 Sheena & Tom are just the loveliest, happiest and most interesting people you could ever hope to meet.  When we were chatting about their wedding plans, it soon became clear that it was going to be a really fun, warm, happy day.   Not only did the reception take place in the utterly brilliant Hackney City Farm, but they decided to have a secret dance flashmob during drinks in Hoxton Square featuring professional dancers and some confused but delighted guests.  Amazing.  Lovely Sheena was sporting a beautiful bump at the wedding and her Minna dress suited her PERFECTLY.  I'm such a fan of Minna dresses, aren't you? Oh, and not to mention a beautiful floral crown!
My favourite part of the day was actually walking from the church to the Farm with Sheena & Tom and a handful of guests who helped carry bits and bobs.  It was a gorgeous afternoon and as we thronged our way through Shoreditch I managed to grab some of my favourite photos.
Endless thanks to Sheena & Tom for being the brilliant people that you are and having me along to your gorgeous day.  If you want to find out about their suppliers or anything like that, I was lucky enough to have this wedding featured on Love My Dress.