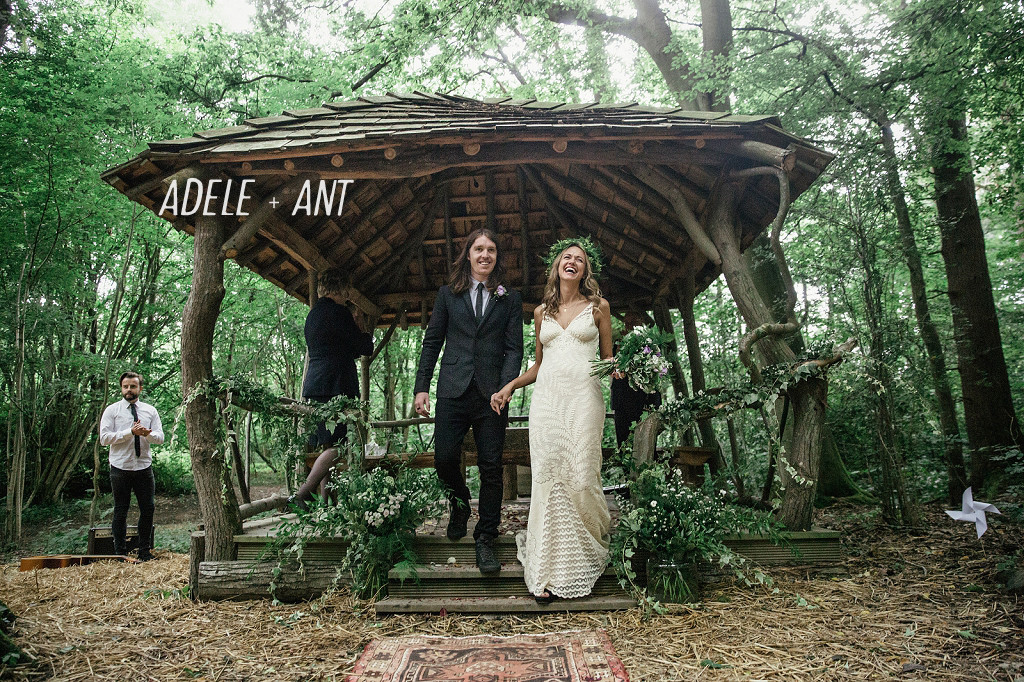 Outdoor weddings make this photographer's heart beat that little bit faster.  And can you blame me? There's something amazing about two people making their vows to one another under a forest canopy; no sound save for the rustling of the trees in the breeze, and the words which you speak.
I was so completely honoured to photograph Adele & Ant's incredible wedding. It was my favourite kind of days: beautiful, chilled out and full of joy.  Adele looked perfect in her wedding dress (made from vintage Quaker fabric!) and there wasn't a dry eye in the house during Ant's speech.
Thank you to Yolande de Vries for shooting this one with me, and a big thank you to Adele & Ant for being the best kind of people. Lots of love.