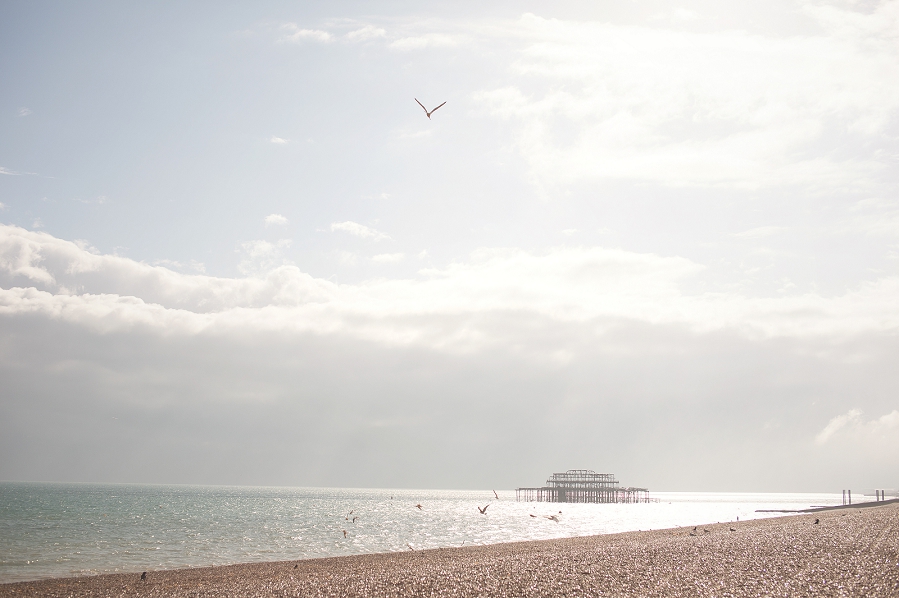 You know it's going to be a good week when it starts off with a trip to Drink Shop & Do.  I'd happily stuff my face with their Victoria Sponge for breakfast, lunch and dinner, it's that good.
The rest of the week involved Christiana & Owain's engagement shoot in Kenwood House, watching some disappointing rugby against South Africa, and seconding a gorgeous wedding with Robbins Photographic at Shoreditch House.   I also had a fab meeting with Kate of Kate Ruth Romey to discuss an upcoming new project which hopefully you're all going to love – it's going to be a fun one to share, I think!  Yesterday I was down in Brighton with my fellow Photography Farmers.   You know, sometimes it's good to just talk photography with other people and not watch their eyes glaze over when you talk apertures and f stops! :)  And oh, I went to see Prometheus earlier in the week. It was utterly rubbish. Well, maybe it wasn't utterly rubbish, but I couldn't get over Noomi Rapace's dreadful English accent.  Sorry Noomi.
// ONE FOR THE IPHONE //
If you have an iPhone or an iPad, check out these creative cases and skins from Society 6.  I kinda like this one or maybe this one.  I suppose they're rather similar. Hey ho.
// ONE FOR ME (I WISH) //
I love the entire FW12/13 lookbook by Alexander Terekhov and would dress like this all day, every day if I could.   Unfortunately my life doesn't involve wafting round cobbled streets without a care in the world, but if it did, believe you me I'd be suitably attired.
// ONE FOR THE BRIDES //
Three words : Julie Song stationery.   I'm loving her work, truly madly deeply.
// ONE FOR THE EASILY AMUSED//
I'll leave you with this blog . It made my day.